Our Veterinarians
At Bush Animal Hospital, our team of skilled veterinarians welcomes you to our practice. Proudly serving the Eugene area. At Bush Animal Hospital, it is our daily privilege to provide quality vet care to your cherished pet, with compassion and competence. We hope to ensure a positive impact on our patients, pet owners and the local community.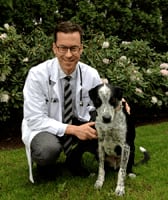 Dean Beyerinck, DVM
Dr. Dean Beyerinck has been the Managing Veterinarian of Bush Animal Hospital since December 2013. He grew up in the San Francisco Bay Area and received both his undergraduate and DVM degrees from the University of California, Davis. After graduating from veterinary school in 1995, Dr. Beyerinck undertook an internship in small animal medicine and surgery at Santa Cruz Veterinary Hospital in Santa Cruz, California. He spent several years practicing in Northern California prior to moving to Wisconsin where his wife completed medical school and residency. They recently relocated back to the west coast and settled in Eugene. Our patients are truly lucky to have such an experienced and dedicated veterinarian!
Dr. Beyerinck's medical interests include progressive veterinary medicine, acupuncture, and surgery. He truly believes in delivering the best possible care for his clients and their pets. Outside of work, Dr. Beyerinck enjoys surfing, cycling, woodworking and fixing up his old home. He also likes spending free time with his family and pets, which include a dog, Charlie and two cats, Oliver and Zeke.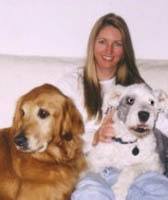 Priscilla Gibson, DVM
Dr. Priscilla Gibson joined Bush Animal Hospital in 2001. She received her Doctoral degree from Colorado State University in 1996 after completing her undergraduate degree at Montana State University. Prior to her formal education, she danced with Pacific Northwest Ballet in Seattle and worked with Montana Fish and Wildlife to care for injured and orphaned wildlife.
Dr. Gibson is passionate about her patients and their families and enjoys all aspects of veterinary medicine. She has a special interest in geriatric creatures and their complex needs, as well as internal medicine and behavior.
When not at work she enjoys her animals and being outdoors in the beautiful PNW with family and friends. She also has a fondness for the cello, literature and food.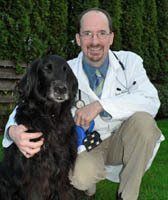 Devin Newman, DVM
Dr. Devin Newman is a 2002 graduate of the College of Veterinary Medicine at Oregon State University. After graduating, he spent two years at a general and emergency practice in Pennsylvania before heading back west and joining our clinic. He has a special interest in surgery, feline medicine and endoscopy. When not at our hospital, he enjoys playing banjo and guitar, hiking, camping and exploring the outdoors in the company of his wife and young children. In addition, Dr. Newman has had a lifelong passion in the medicine and rehabilitation of birds of prey and has been the Supervising Veterinarian at the Cascade Raptor Center since 2005.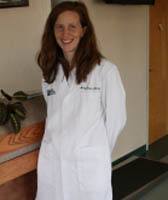 Mary Yeager, DVM
Dr. Yeager is a 2002 graduate of Washington State University. After spending a few years in Pennsylvania to be close to her family, her love of the Pacific Northwest brought her to Eugene where she joined Bush in 2007. She enjoys internal medicine and surgery. When she is not at work, she spends time with her husband, who is also a veterinarian, and children on their mini-farm. They keep chickens for eggs, milk their own dairy goats and manage a large garden, with the goal being to produce the majority of their own food. Their menagerie includes 1 dog, 4 cats, 1 parrot, 4 goats and 10 chickens.